The National Coach Museum presents the exhibition Departure of the Royal Family to Brazil – 1807, inaugurated on November 29th 2017
Owned by the National Coach Museum, Nicolau Delerive's painting represents the Portuguese Royal Family embarking for Brazil at Belém, on November 29th 1807.
Using this work as a starting point, the exhibition revives the Voyage through which, for the first time, the capital of an european state was transferred beyond its continental boundaries. It also focus on how the Portuguese Court lived in Rio de Janeiro between 1808 and 1821, the contrast between such different cultures and the economic and political development of this ex-colony which, from 1815 on, would be elevated to the status of kingdom, forming the United Kingdom of Portugal, Brazil and the Algarves and would soon become an independent Empire.
There are about 80 exhibits coming from several Culture institutions, namely, the Navy Museum, the National Ethnology Museum, Queluz and Ajuda National Palaces, the Lisbon Museum, the Évora Frei Manuel do Cenáculo Museum, the Francisco Tavares de Proença Júnior Museum, the National Library of Portugal, the Geography Society of Lisbon, the Natural History and Science Museum, the Historical-Overseas Archives, the Ajuda Library and the National Coach Museum.
Sponsored by Millenniumbcp Foundation and Companhia de Seguros Lusitânia (insurance), the exhibition was organized by the National Coach Museum : Silvana Bessone and Carlos Bártolo (curators ) and Maria Adelina Amorim (researcher).
In the antechamber of the temporary exhibitions room, some large format photographs of the brazilian artist Rafael d'Aló, introduce us to the tropical atmosphere. [http://www.rafaeldalo.com/]
The exhibition wil be opened till June 23rd 2018, in the temporary exhibition room in the new building of the National Coach Museum.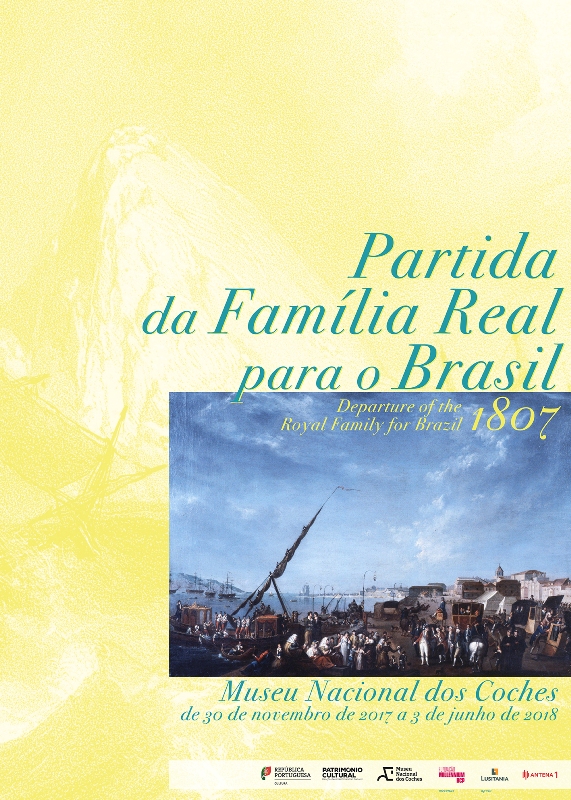 Partner: