Ceremonial vehicle belonging to Cardinal João da Mota e Silva, Secretary of State to King João V.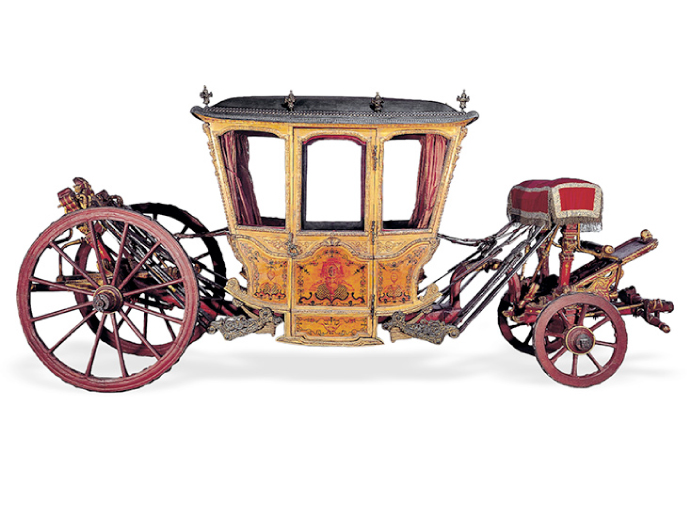 1 – Its body is closed and has glass windows.
2 – Pink taffeta curtains trimmed with gold lace.
3 – The Coat of Arms of the Cardinal are painted on the doors.
4 – On the rear drophead there is a bearded masculine face.
5 – The interior is upholstered in crimson velvet.