Vehicle with no wheels transported by two mules harnessed to poles fixed to the body's side panels. The open body in "Roman" style belonged to the Melos, Alvins, Velhos and Carrilhos family.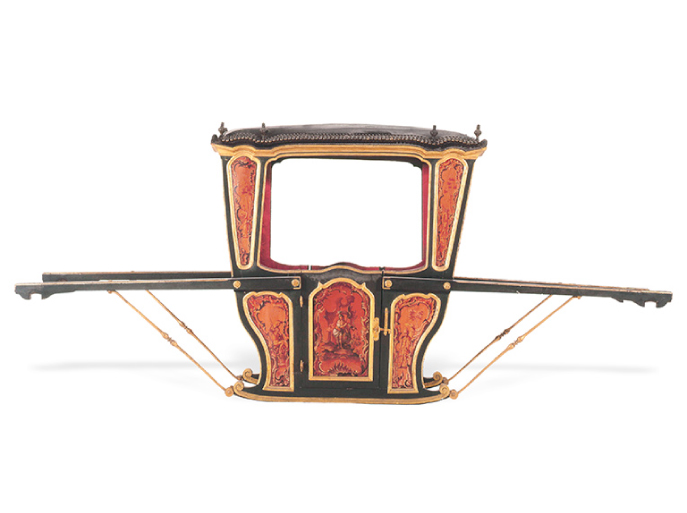 1 – The body contains two seats facing each other.
2 – Painted green, with a black leather hood sporting four bronze knobs.
3 – The panels, display mythological scenes and are adorned with a frieze of volutes and shells.
4 – On the back panels is the Coat of Arms of the owner.
5 – The interior is lined in red damask with a floral pattern.
6 – Suspension shafts.