Ceremonial vehicle, named after Duke Clarence, who was King of England under the name William IV. Builder: Gomes, a S. Roque, Lisboa 52.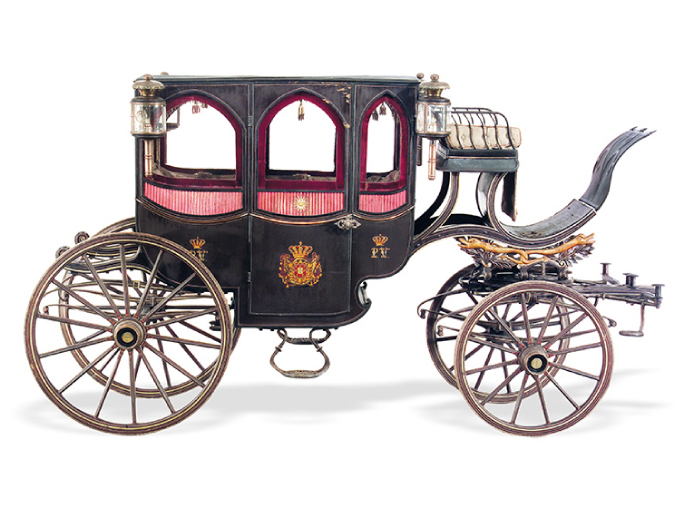 1 – The body, black, two seats facing each other.
2 – It has romantic style lancet windows decorated with a pleated sash and the door displays a Masonic splendour.
3 – On the doors display Royal Coats of Arms and on the side panels the monogram of King Pedro V.
4 – It has four circular lanterns.
5 – It has a hanging footrest made of forged iron.
6 – The front wheels display pincer springs.