Promenade vehicle ordered by the Royal Family, which in 1910 is placed at the service of the Presidency of the Republic, and therefore displays the armillary sphere. Builder: Mulbacher of Paris.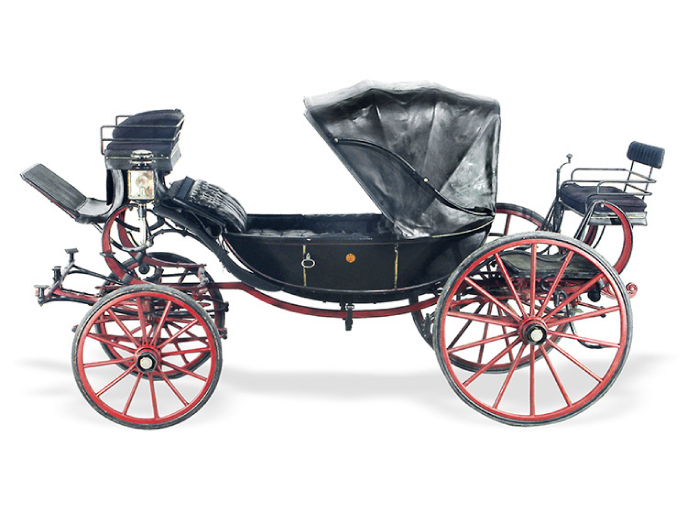 1 – The body is shaped like a boat with a folding hood and four seats inside facing each other.
2 – The suspension is made of elliptical springs and C-shaped springs.
3 – The coachman's seat is raised.
4 – In the back there is a seat for the groom, with access to the crank break.
5 – The wheels are covered in rubber.
6 – It has a folding footstep.