Promenade vehicle belonging to the Viscount of Corte.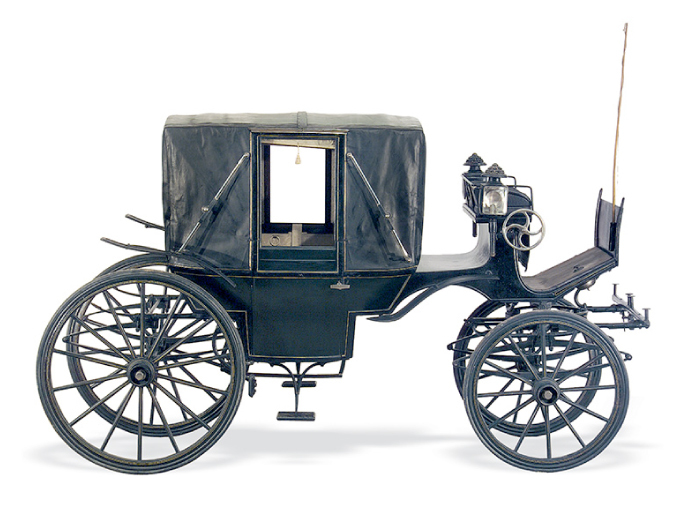 1 – The body, for four passengers, is painted in dark green and black with cream coloured outlines.
2 – It has two folding back hoods that join in the middle, so the car can be used with or without the hood.
3 – The front hood has a wicket in the hood for communication with the coachman.
4 – The windows have roll –down blinds.
5 – The suspension is made of elliptical springs in the front and semi-elliptical springs in the back.
6 – There are two lanterns affixed to the coachman's seat.
7 – It has a wheel brake.
8 – It has a pedal bell.
9 – It has mudguards covering the four wheels.