Ceremonial vehicle of French influence executed in Rocaille style. Likely built in 1777, on the occasion of the marriage of Princess Maria Francisca Benedita, sister of Queen Maria I, to her nephew Prince José.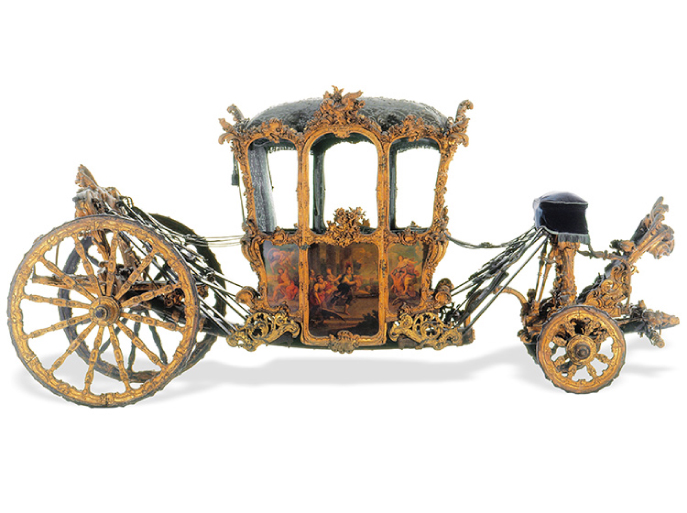 1 – The paintings on the panels represent mythological scenes and are attributed to Pedro Alexandrino de Carvalho.
2 – The body is closed with glass windows and is abundantly ornamented in gilt woodwork, volutes, shells and plant elements.
3 – The interior is upholstered in embroidered velvet with large floral patterns on a greenish satin background.