Vehicle for travelling and transporting mail comprising three bodies: a coupé in the front, a rotunda or berlin in the back, and in the middle, a body for transporting mail. Builder: Jones Frères, Brussels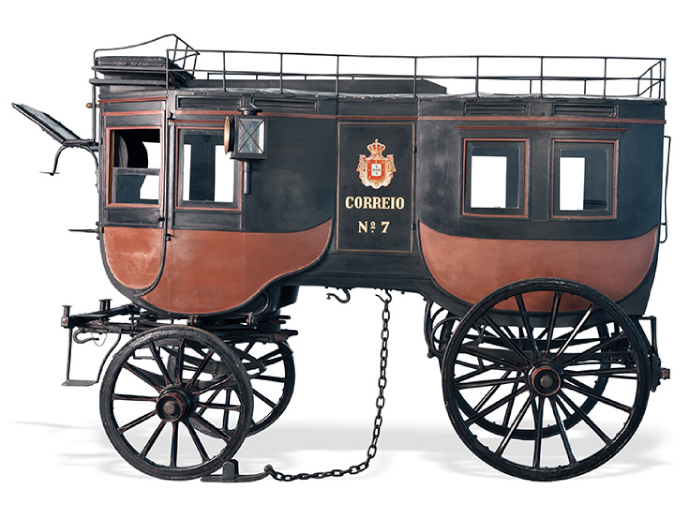 1 – The front and back compartments were for transporting passengers.
2 – The hood, where the passengers' luggage was stored, is surrounded by a protective rail.
3 – On top of the coupé is the coachman's seat and respective footrest.
4 – There are lanterns on either side.
5 – The Mail Coach is painted in black and dark red and the doors of the middle body have the words "CORREIO Nº 7"(MAIL NO.7) with the Portuguese Royal Coat of Arms painted on top.
It was used on the Lisbon-Oporto route.