Travel vehicle which could be used as an open body, or to sleep (closed body).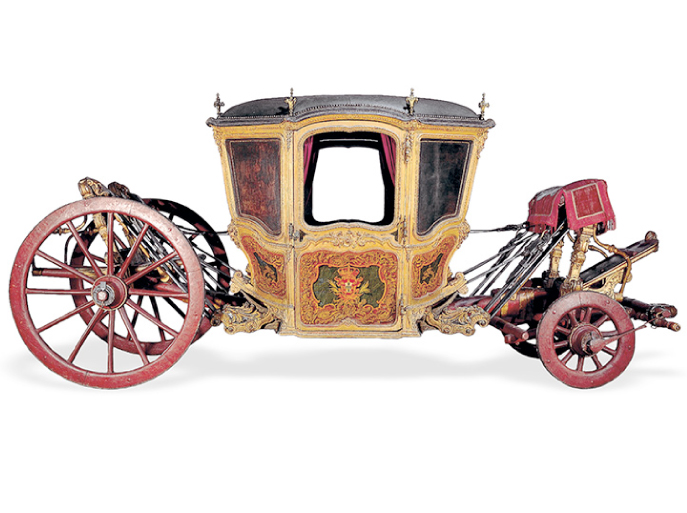 1 – It has the shield of the Coat of Arms of King João VI.
2 – The body displays simple lines and is painted in a dark green with gold filets.
3 – The seats could be folded over a frame to make a bed.
AND DID YOU KNOW…
Underneath the seats, there is a toilet system and boxes for storage or transporting utensils.
4 – O jogo e rodado são muito robustos e pesados, adequados a transporte de longo curso.