Ceremonial vehicle acquired by the Portuguese Royal House, most likely from the family Lencastre e Meneses because visibly the Lencastre e Meneses Coat of Arms is painted over the Royal Portuguese Coat of Arms.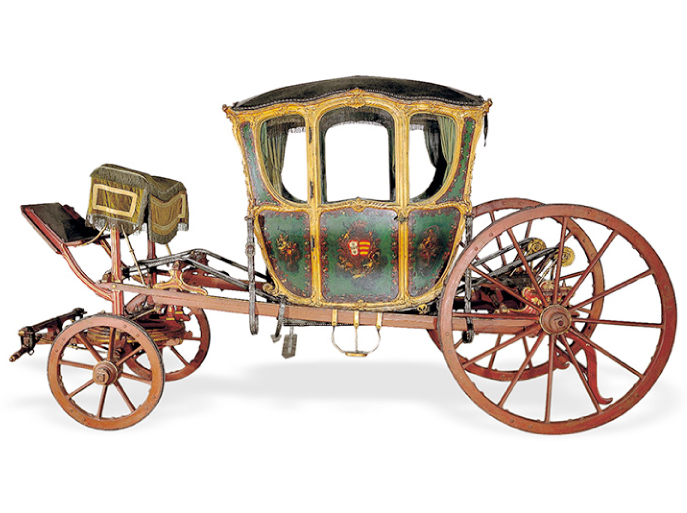 1 – The closed body, in a semi elliptical shape, has green silk curtains.
2 – Under the body there is a rectangular compartment lined in black leather to carry luggage.
AND DID YOU KNOW…
Its location, extending downward from the level of the shafts, provides greater stability to the vehicle.
3 – The external panels are decorated with a floral border, with the Royal Coat of Arms in the centre, on a dark green background.
4 – The interior is upholstered in velvet.