Ceremonial vehicle of Queen Maria I, having the Portuguese Royal Coat of Arms painted on it.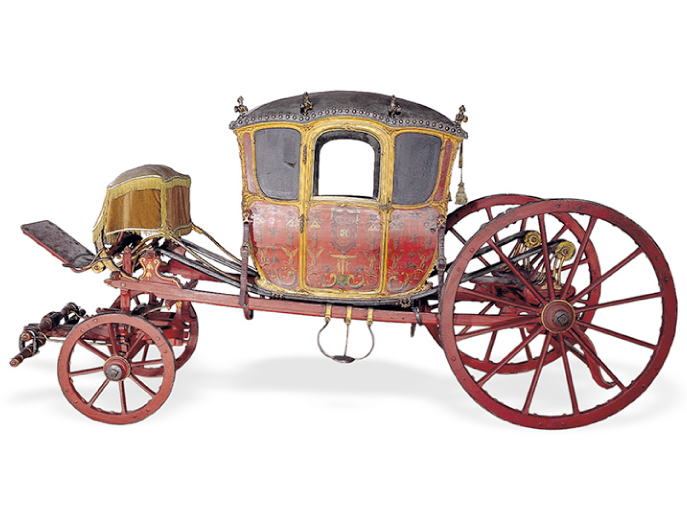 1 – Small closed body decorated with the Royal Coat of Arms, surrounded by plant designs and pearls.
2 – Only the doors have windows.
3 – The interior is upholstered in green velvet.