Ceremonial vehicle built for the Royal House bearing the shields with the Portuguese Royal Coat of Arms.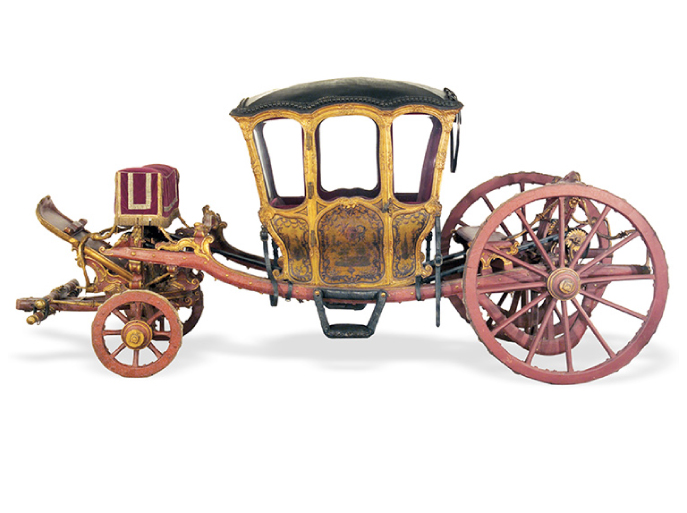 1 – The body is in dark green with rococo decorations, as evidenced by on the gilt woodwork on the lower corner panels.
2 – Knobs, tack work, and bronze engraved buckles.
3 – The footstep hangs on the outside.
4 – The body rests on the rear wheels.
5 – The interior is upholstered in crimson velvet embellished with silver lace.