Ceremonial vehicle, from the Palace of S. Vicente de Fora, used by the Patriarchs of Lisbon.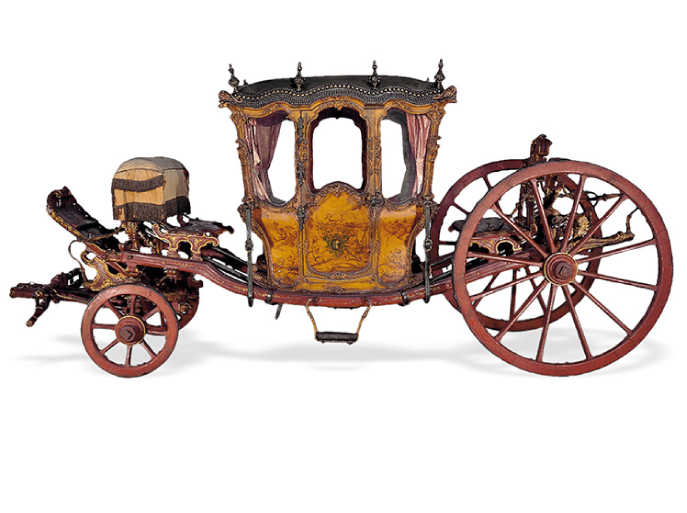 1 – The body is closed and has crimson curtains.
2 – The panels are decorated with mythological scenes and the Coat of Arms of the Patriarchs.
3 – The interior is upholstered in crimson velvet embroidered with large floral motifs.
4 – The coachman's seat is decorated with a heart which symbolizes Charity.