Ceremonial vehicle, belonging to Prince Francisco, Duke of Beja, son of King Pedro II and Queen Maria Sofia of Neuberger, his second wife.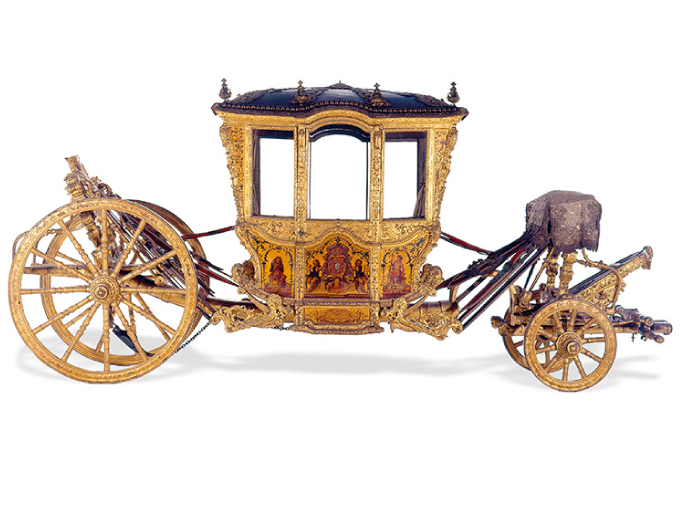 1 – The body is closed with glass windows.
2 – The panels contain decorative paintings representing the seasons of the year.
3 – The shield of the Portuguese Coat of Arms with a ducal crown and the insignia of Casa do Infantado are displayed on the doors and lower side panel.
4 – The interior is upholstered in polychrome silk with gold, floral decorations.
5 – The leather straps are lined in crimson silk velvet with gold silver trim.