Ceremonial vehicle ordered by the Royal House, bearing the oval Portuguese Royal Coat of Arms on the upper panels and doors.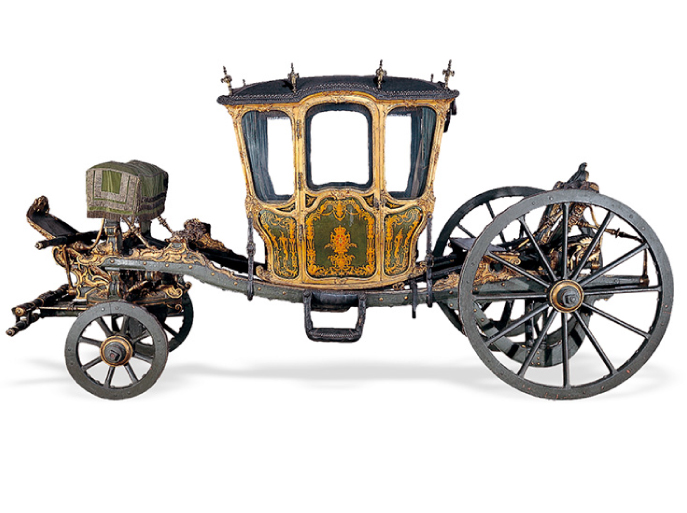 1 – The closed body, has glass windows.
2 – The windows have green taffeta curtains.
3 – The panels are framed by a neoclassical style frieze of festoons and garlands in hews of gold, surrounding the Royal Coat of Arms.
4 – On the lower corner panels, there are small medallions with lions.
5 – The interior is upholstered in green silk.