Ceremonial vehicle, possibly built for the marriage of Francisco Xavier Rafael de Menezes, 6th Count of Ericeira and later the second Marquis of Louriçal, to Maria José da Graça Noronha daughter and heir to the Marquis of Cascais, in 1740.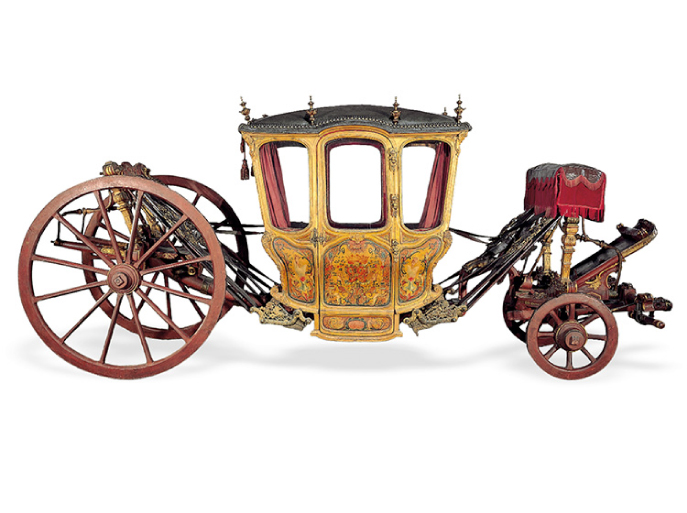 1 – It has a closed body with glass windows and pink taffeta curtains trimmed with gold fringe.
2 – The side panels display both the Coat of Arms of the Menezes family of the House of Louriçal, and the Noronha family, of the House of Cascais.
3 – The rear drophead is characterized by the disparity existing between the wheel axels and the height of the body, and it has a small footstep for access.
4 – The interior is upholstered in crimson silk.