It was part of a set of three vehicles brought to Portugal in 1785 by Queen Carlota Joaquina of Bourbon, daughter of Carlos IV of Spain, at the time of her marriage to Prince João who later became King João VI. Although it was built during the baroque period, it retains the body of the Spanish coaches of the 17th century.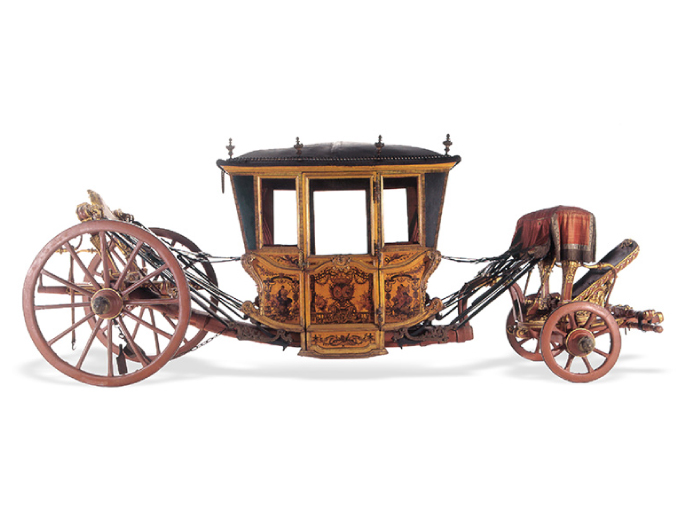 1 – The body is closed with glass windows.
2 – The exterior is decorated in black leather with tack work. The doors and panels display the double Coats of Arms of Portugal and Spain.
3 – The interior is upholstered in red silk velvet.