Transport without wheels. Carried by 2 or 4 footmen with the help of leather straps suspended from their shoulders, using two removable poles, fixed onto two lateral metal supports. It belonged to Queen D. Maria I.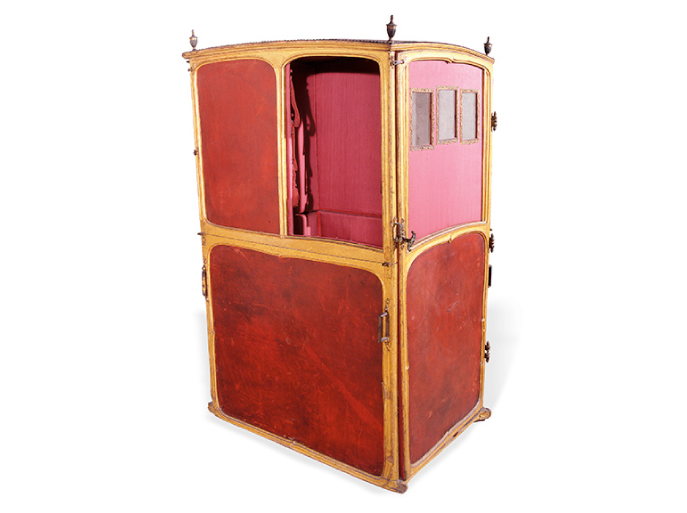 1 – The body is very frugal and upholstered in red goat leather.
2 – It has three rectangular windows on the door and side panels.
3 – It has a folding back hood.
4 – The base has four support legs.
5 – The interior is lined in a red silk taffeta.