Vehicle with no wheels transported by two mules harnessed to poles fixed to the body's side panels.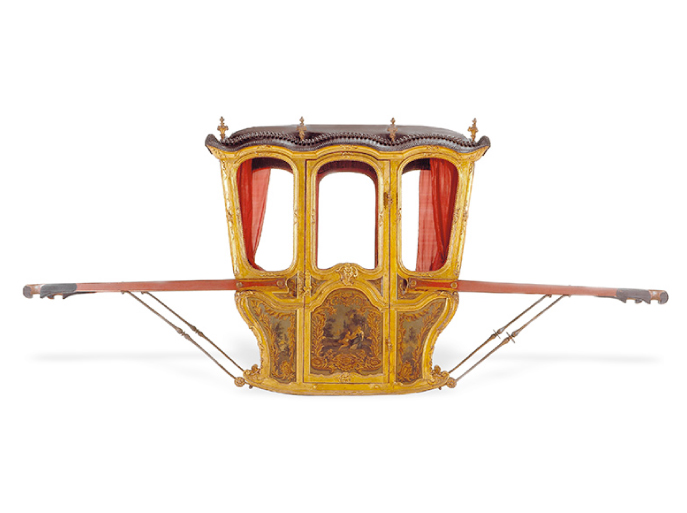 1 – The closed body contains two seats facing each other.
2 – It has two doors.
3 – Windows with red damask silk curtains.
4 – Black leather hood with tack work and eight gilt bronze knobs.
5 – The body panels are decorated with scenes from the countryside in a Louis XV style.
6 – The interior is lined in red damask.