Transport without wheels. Carried by 2 or 4 footmen, with the help of leather straps suspended from their shoulders, using two removable poles, fixed onto two lateral metal supports. It belonged to the Royal Family.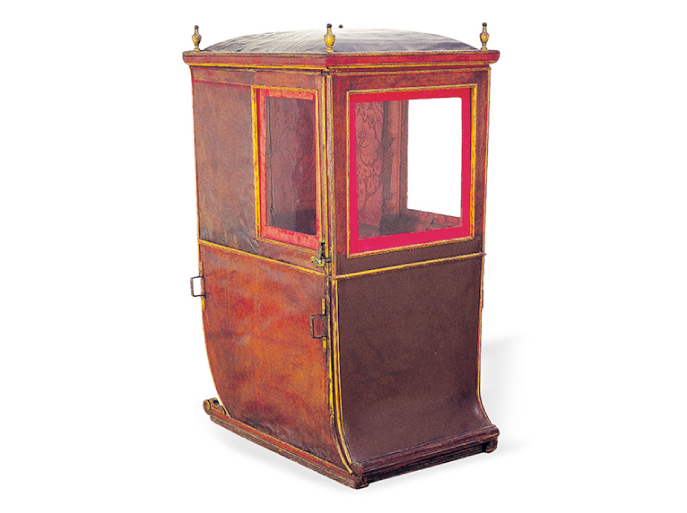 1 – A prism shaped body with openings bordered by cove-shaped frames and closed by rectangular glass panels.
2 – The structural pieces are made of crimson and gold woodwork.
3 -The interior is lined in red damask with large floral design.