Transport without wheels. Carried by 2 or 4 footmen, with the help of leather straps suspended from their shoulders, using two removable poles, fixed onto two lateral metal supports.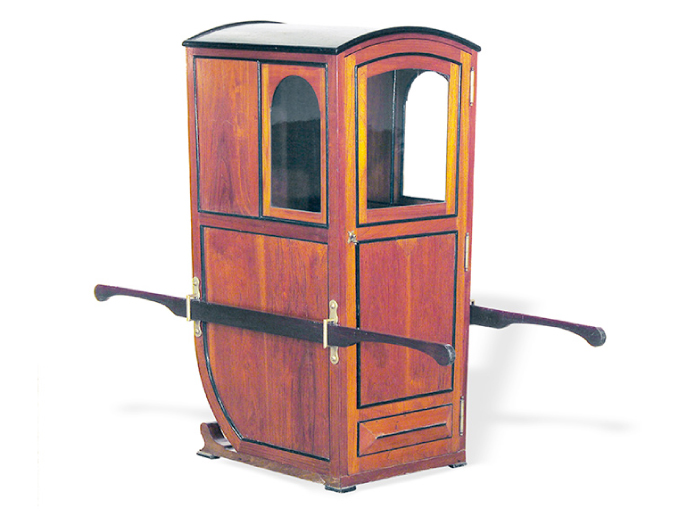 1 – Single passenger body.
2 – Made in varnished wood.
3 – The panels are adorned in a frieze and have arch shaped windows on either side.