Vehicle with an open body decorated in a plant motif on a gold background, belonging to Queen Maria I.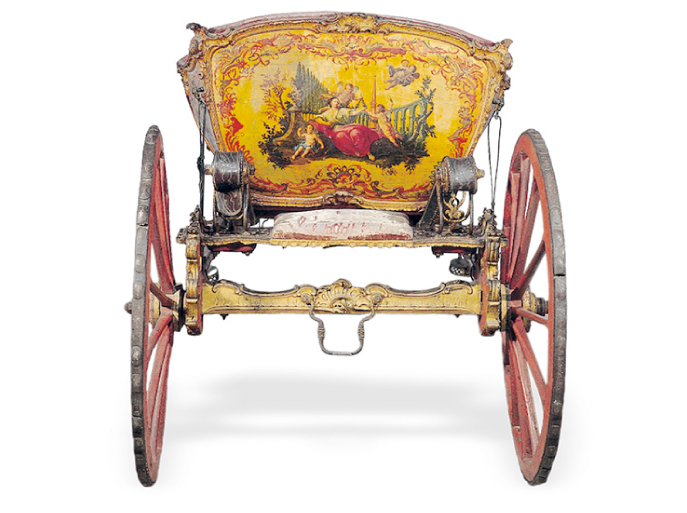 1 – The body is closed at the front by means of a maroon leather panel which serves as the door.
2 – The rear panel displays the shield with the Royal Coat of Arms and has a seat for the groom.
3 – The interior is upholstered in silk velvet.