Promenade vehicle used by the Royal Family in the gardens of their palaces, displaying the Portuguese Coat of Arms.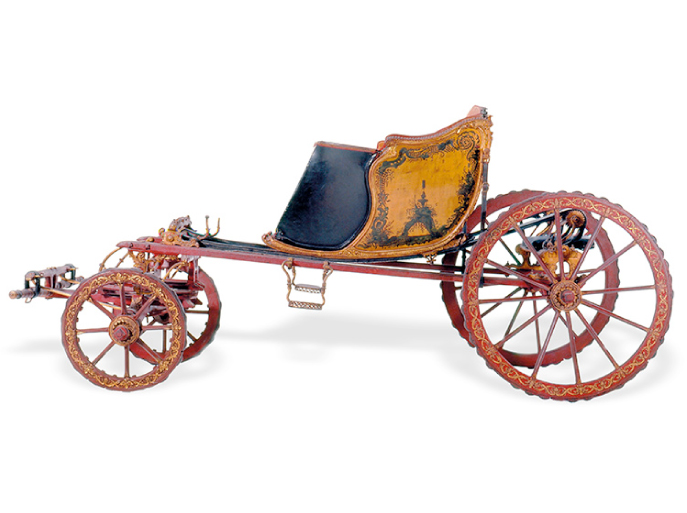 1 – Initially it was a two-wheeler but was modified, and a front wheel set was adapted to it. Although this reduced speed, it increased stability and safety.
2 – The open body with a semi circular profile is decorated with simple frames in a floral motif.
3 – Closes in the front by means of a black leather panel which serves as the door.
4 – The interior is upholstered in red-ochre velvet.