Promenade vehicle used by the Royal Family in their Palace gardens.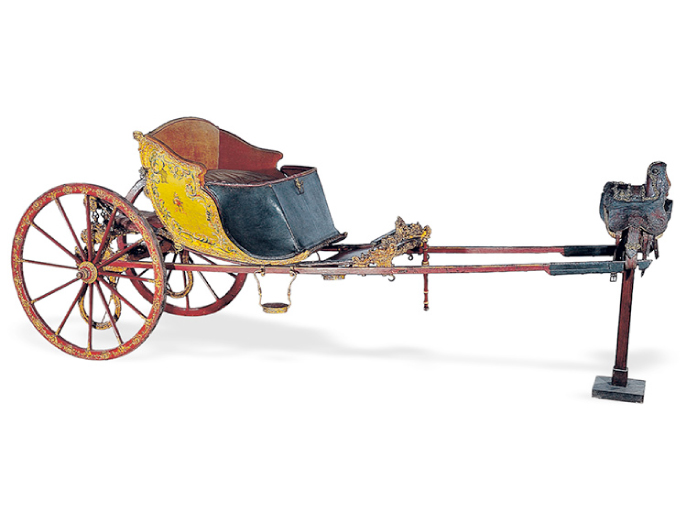 1 – Its body is open and decorated with plant motifs.
2 – The door to the vehicle is in the front and is opened by raising the front leather panel.
3 – The rear panel displays the shield with the Royal Coat of Arms and has a seat for the groom.
4 – The interior is lined in red-ochre velvet.
5 – There are two wooden arcs extending downward from the wheel axles which served as shock absorbers in the event that one of the wheels should come loose.