Country vehicle to transport hunters, dogs and firearms. Portuguese work. Builder: Nils Hansen and Son, Lisbon.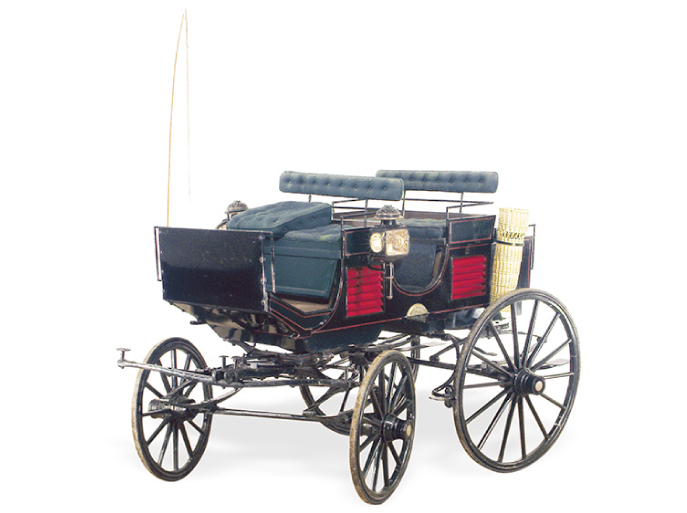 1 – The body is painted in black, red and dark green.
2 – The seats are parallel to the wheel axels.
AND DID YOU KNOW…
beneath the wheel axels there are louvered compartments to transport dogs.
3 – Next to the backseat there is a hanging straw basket to place the firearms in.
4 – There are two copper lanterns.
5 – It has a wheel break.
6 – The suspension is made of elliptical springs.
7 – The makers' trademark is displayed on the wheel hubs.