Char à bancs. Ordered by Queen Maria II. It displays the monogram of King Carlos, who was its last owner. Vehicle for excursions and hunting expeditions, to transport hunters or their guests. English work, built by Thrupp and Co., London.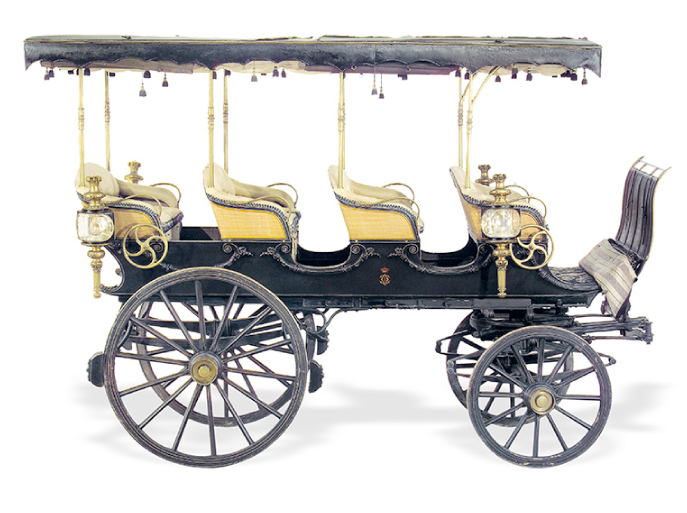 1 – It is a long bodied open vehicle.
2 – It has four seats, the exterior backrest is made in wicker and lined in silk with blue and beige floral motifs.
3 – The third seat had a folding backrest so that passengers could reach the back.
4 – It has four lanterns and wheel breaks.
5 – Roll-up blinds hanging from the hood.
6 – Folding out stirrups to access the body, and pull-out platforms for footrests.
7 – The floor is covered in wool carpet with blue and beige floral motifs.
8 – The maker's trademark is engraved on the wheel hubs.