City vehicle ordered by the Royal House and later used by the Presidency of the Republic, as can be evidenced by the painting of the Portuguese Coat of Arms in the armillary sphere. Builder: Binder of Paris.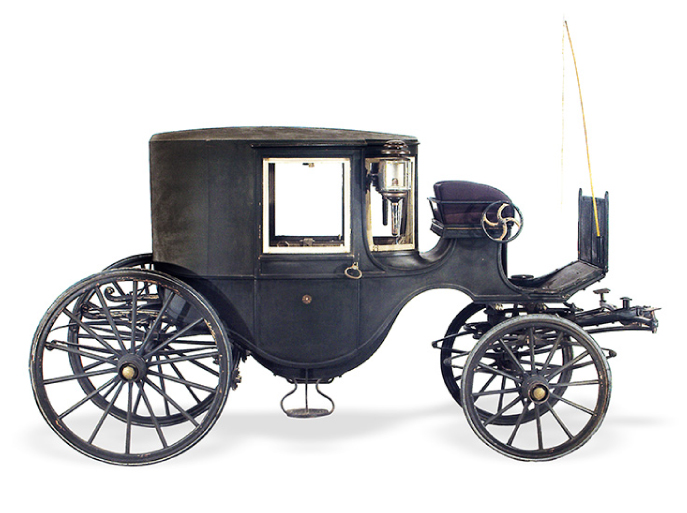 1 – The body has two seats and an additional seat.
2 – It has five windows with satin roll down blinds.
3 – The wheels have elliptical springs on the front and semi elliptical springs on the back.
4 – The wheels have rubber tires providing greater comfort for passengers.
5 – The coachman's seat is connected to the body and has a crank break on its right side.