Triumphal car, part of a set of five thematic coaches and ten accompaniment coaches included in the Embassy procession to Pope Clemente XI, sent to Rome by King João V in 1716.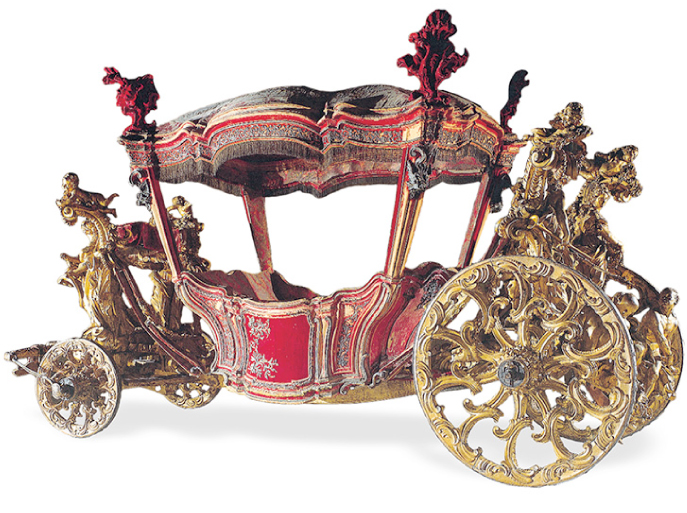 1 – Roman style open body upholstered in red silk adorned with gilt woodwork sculptures in baroque style.
2 – The interior is upholstered in red silk with floral motifs in gold thread.
3 – The front set of wheels display a spirit which appears to be driving the car, and by its side, the symbolic images of Heroism and Immortality.
4 – On the drophead of the rear wheel set, is the image of Lisbon crowned by Fame and Abundance holding an elegant assortment of flowers and fruits. At Lisbon's feet, the winged dragon, symbol of the Royal House, breaks the crescent of the Muslim, before two men symbolizing Africa and Asia.