Triumphal car, part of a set of five thematic coaches and ten accompaniment coaches included in the Embassy procession to Pope Clemente XI, sent to Rome by King João V in 1716.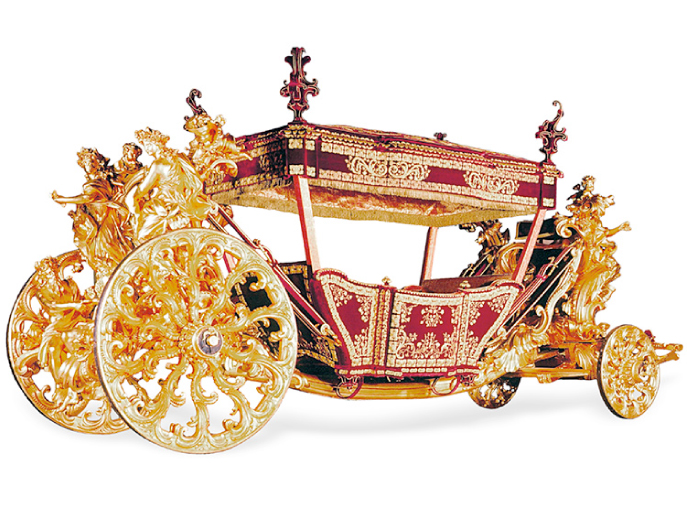 1 – The open body, in "Roman" style, is covered in red silk velvet and the interior is upholstered in gold brocade.
2 – The rear displays a representation of an episode of Portuguese maritime history. In the centre is Apollo, with the images of Spring and Summer on either side, and at his feet, two old men holding hands, Atlantic Ocean and Indian Ocean, symbolizing the crossing of the Cape of Good Hope.
3 – On the front drophead, are the images of Autumn and Winter holding the coachman's seat.