Ceremonial vehicle designated as Carrosse Moderne which was brought to Portugal by Queen Maria Francisca of Savoy-Nemours, (cousin to King Louis XIV of France) who married King Afonso VI in 1666 and two years later, King Pedro II.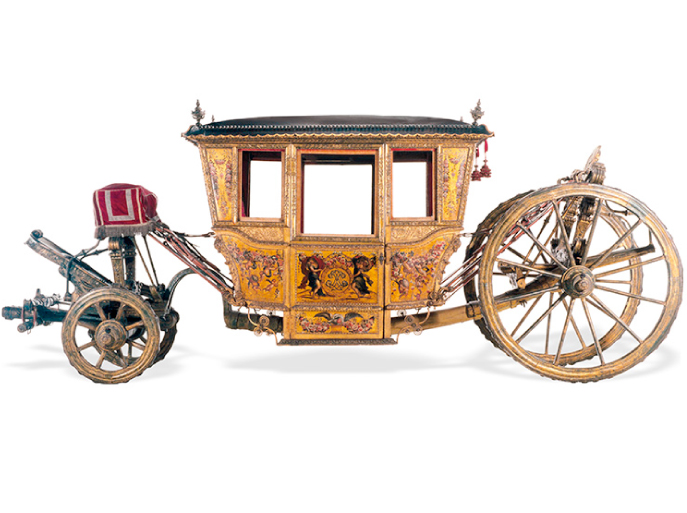 1 – The body is closed with eight windows and the side panels are panted in a floral motif.
2 – The rear and front panels contain allegorical depictions of War, Knowledge, Fame, Justice and Clemency surrounding a shield with the double Coat of Arms of Portugal and Savoy- Nemours.
3 – On the medallions of the doors, with images of women on either side, are the initials of the Queen.
4 -The interior is upholstered in velvet, and the ceiling is embellished with braiding, fringe and gilt tack work.
5 – This model features a new suspension model. The manoeuvring system has what is known as the fifth wheel (a circular axel underneath the coachman's seat) which allows the front wheels to pass through a part which is in the shape of an arch, called swan's neck, making left and right rotation easier.