Ceremonial vehicle embellished in gilt woodwork in French Louis XIV style.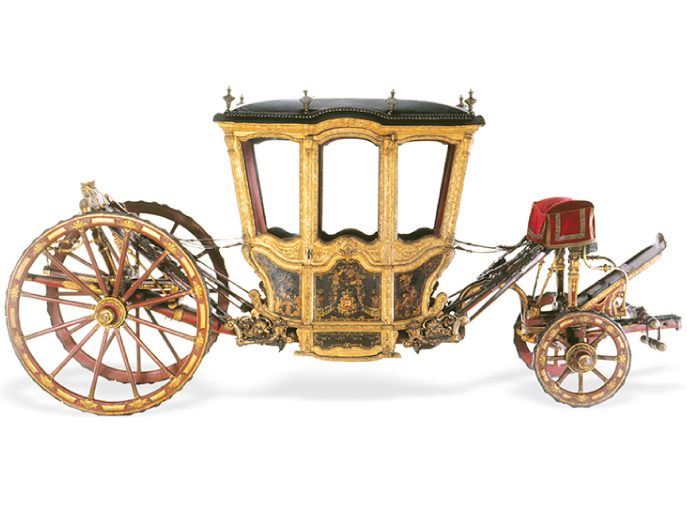 1 – Its trapezoidal shaped body is closed and has seven windows.
2 – The hood is upholstered in black leather and has eight gilt bronze knobs.
3 – A reclined feminine figure can be discerned to the side with a laurel branch and a shield in which the monogram of King Pedro is engraved.
4 – The side panels are decorated in paintings representing the four seasons of the year.
5 – On the rear is a representation of Abundance holding the shield of Portugal and below that, a crowned medallion.
6 – The front wheel set has the same ornamentation as the body and the suspension springs are covered in bronze plumes.
7 – The interior is upholstered in crimson velvet with gold lace, fringe and tack work decoration.