Ceremonial vehicle, which, as per tradition, was given by Louis XIV of France, to his cousin, on her marriage to King Afonso VI, in 1666.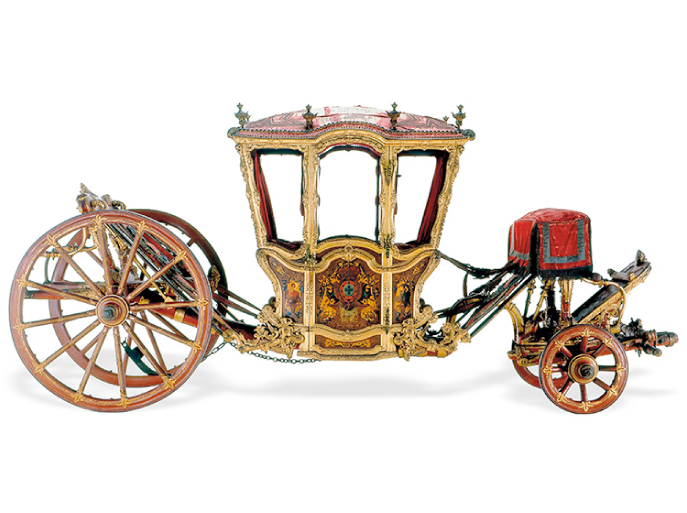 1 – Its body is closed with seven glass windows.
2 -The embellishments, in gilt woodwork on the rear, representing Royalty, remain from the original paintings.
3 – The interior is upholstered in crimson embroidered velvet on a yellow satin background, with large-scale floral motifs.
4 – The suspension system is comprised of four pairs of strong straps covered in crimson silk.
5 – The lead set of horses is driven from the coachman's seat with corresponding footboard, serving as a footrest when driving or breaking.