Ceremonial vehicle built for the Portuguese Royal House and used, in the late 18th century, by the Patriarchs of Lisbon.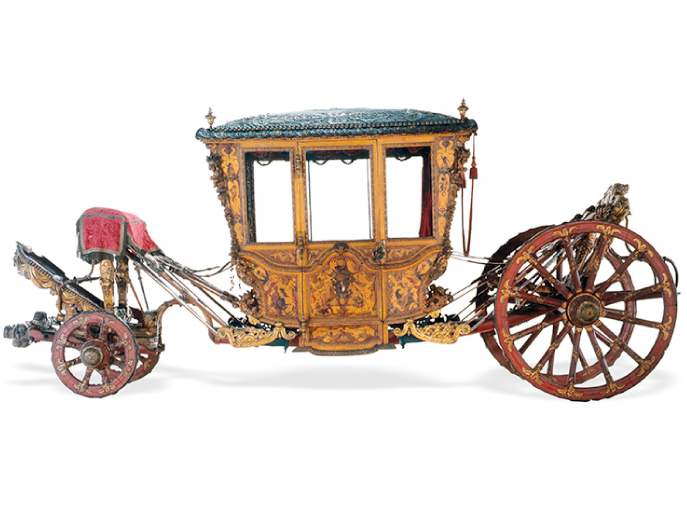 1 – Its body is closed and has glass windows and a black leather hood.
2 – The paintings maintained their original decoration, except for the door panels, on which the Coat of Arms of the Cardinal Patriarch of Lisbon D. Manuel Bento Rodrigues, was painted.
3 – On the side panels, are the images of Fame, Charity, Truth, Justice, Hope and Knowledge, and on the lower side panels, the four continents.
4 – On the top panel of the rear side, is the image of Harmony, crowned by Fame.
5 – The drophead and coachman's seat are supported by two Atlas figures.
6 – The suspension springs are covered by a bronze plaque with images of reclined female figures.
7 – The interior is upholstered with red and gold velvet brocade.