Promenade vehicle for the country side or the city belonging to D. José de Siqueira. (São Martinho). French work. Builder: A.C.C. et Cie. Paris.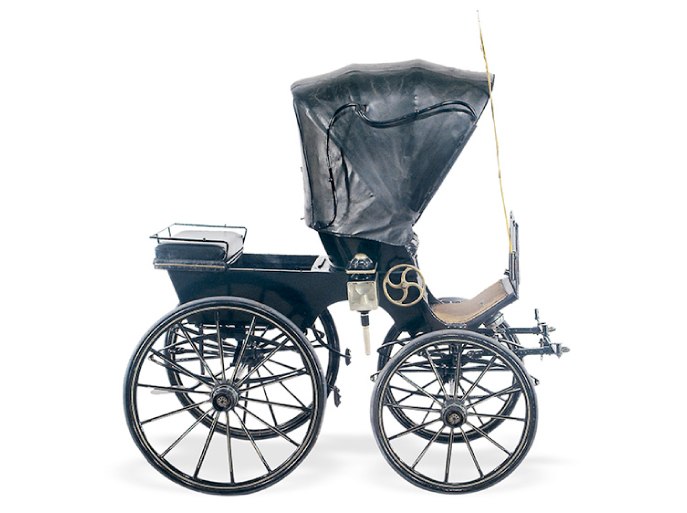 1 – Body with a leather hood over the driver's seat.
2 – A smaller seat in the back was intended for the servant whose Job it was to hold the horses when the owner descended from the vehicle.
3 – The body is black lacquer with white outlines on the wheels.
4 – Lever break and pedal bell.
5 – The suspension was comprised of four pincer springs.