Viatura para pequenas deslocações para uso de jovens e senhoras. Pertenceu à rainha D.Amélia de Orleães e Bragança tendo sido adquirida em 1983 pelo museu a D. José de Siqueira (S. Martinho).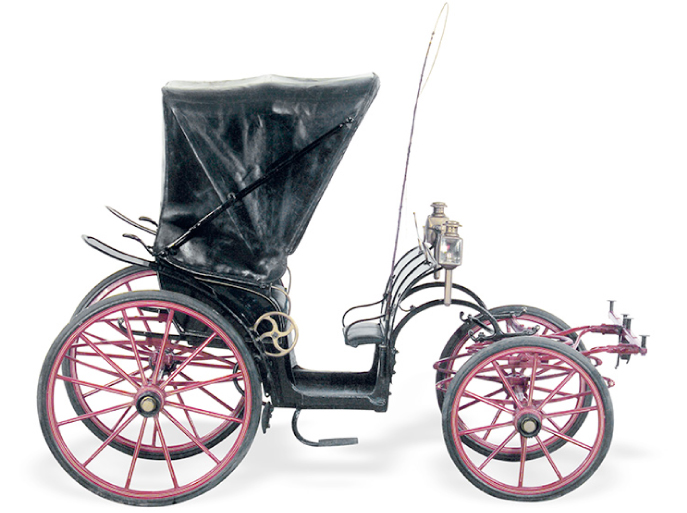 1 – The body has a black leather folding hood with a small round eyeglass in the rear.
2 – Two lanterns.
3 – The wheels are painted red and covered in rubber with elliptical springs.
4 – It was driven by the occupant and was pulled by a horse or a pony.