English style travel vehicle with four wheels and two seats, which was practical for daily trips and long distances. It was built for the use of the Portuguese Royal House.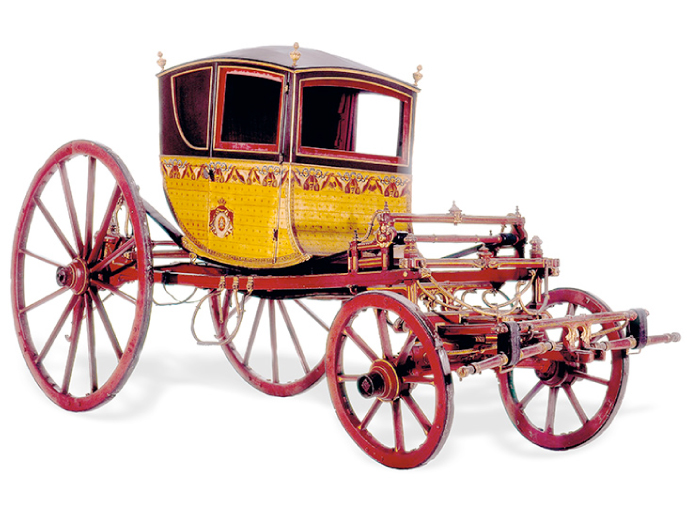 1 – The body is closed and is accessed by side doors. It is decorated with a frieze in plumes around the body, base and window levels.
2 – The door panels display the Royal Portuguese Coat of Arms.
3 – The interior is upholstered in crimson velvet with embellishments and fringe.
4 – Two shafts with exterior steps connect the wheels.
5 – The body rests on two leather straps.