Two-passenger travel vehicle with two wheels. Quick, sturdy and simple, it could be driven by the occupant.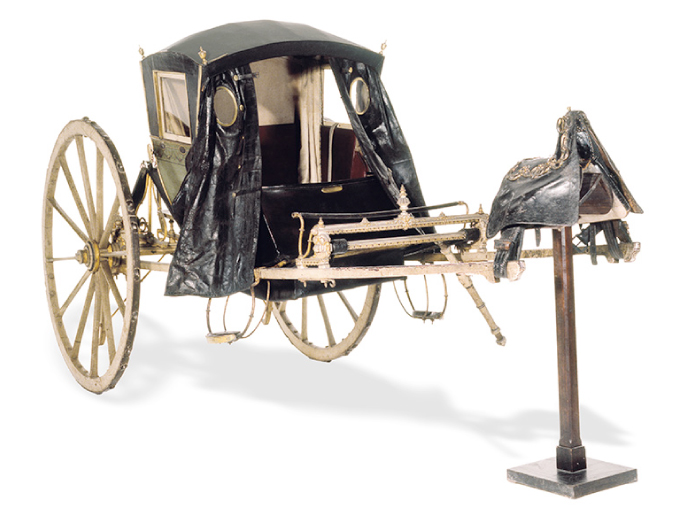 1 – The body was open in the front.
2 – It is protected from the outside by two black leather curtains each with a circular eyeglass.
3 – Inside there are raw silk curtains with fringe.
4 – It is painted green and decorated with festoons and garlands, and displays a Coat of Arms on the rear panel.
5 – The interior is lined in goat and tapir skin.