Ceremonial vehicle ordered by the Royal House displaying medallions with the shield of the Portuguese Royal Coat of Arms on the side panels.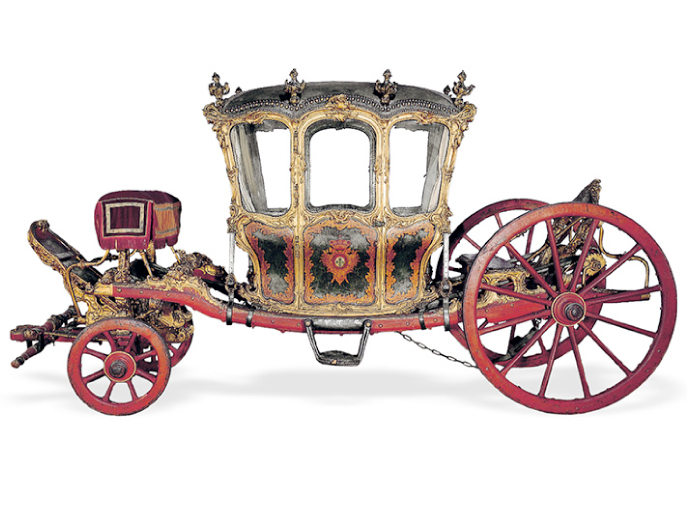 1 – The closed body has taffeta curtains made of raw silk.
2 – The inside is upholstered in embroidered silk, in two shades of green with large-scale floral motifs.
3 – The painted panels repeat the same decorative motif as the interior and are framed in a red and gold lacquered frieze.
4 – The front set of wheels and the footman's footrest are of gilt woodwork in plant motifs.