Ceremonial vehicle which belonged to Queen Mariana Vitória of Bourbon, daughter of Filipe V of Spain who came to Portugal in 1729 on the occasion of her marriage to the future King, José I.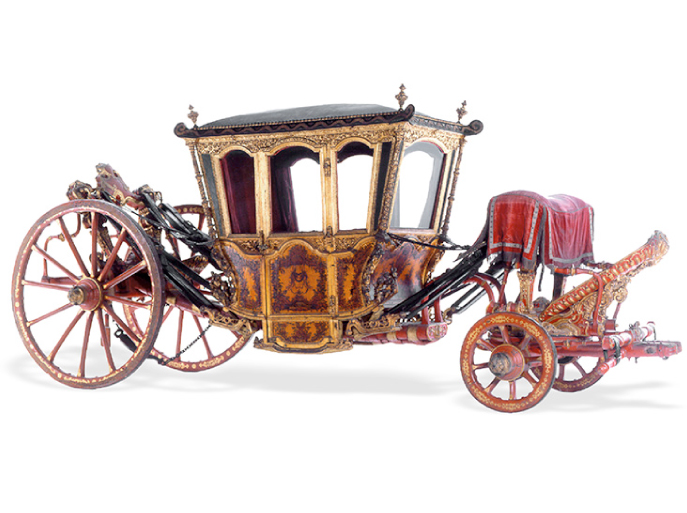 1 – A closed body with glass windows upholstered in black leather and tack work decoration.
2 – The Portuguese Royal Coat of Arms is painted on both panels.