Ceremonial vehicle ordered by the Royal House displaying medallions with the shield of the Portuguese Royal Coat of Arms on the side panels and doors.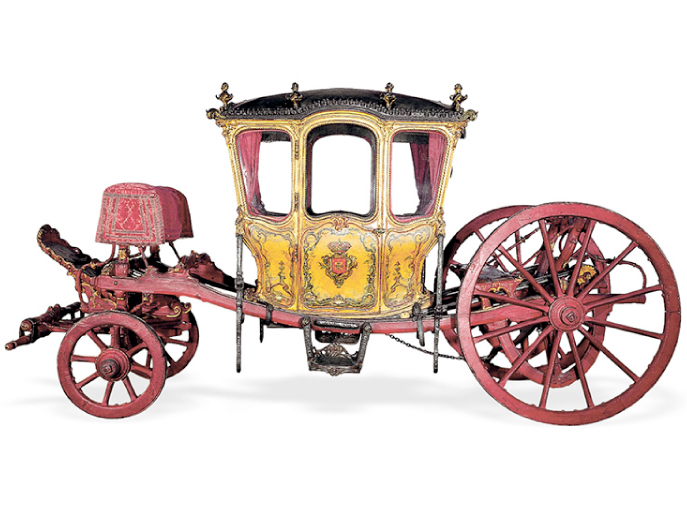 1 – The box is closed and has red taffeta curtains and gold fringe.
AND DID YOU KNOW…
It is decorated in the rocaille style with plant motifs and six small medallions with images of castles appearing in the middle.
2 – The hood is black leather, with eight gilt bronze knobs and a double line of tack work.
3 – The interior is upholstered in red velvet.
4 – Os rodados estão ligados por dois varais colocados lateralmente à caixa que assenta diretamente em duas fortes correias de couro esticadas através de um cric, mecanismo enrolador, com travão de cremalheira instalado no jogo traseiro.