Ceremonial vehicle built for the Royal House.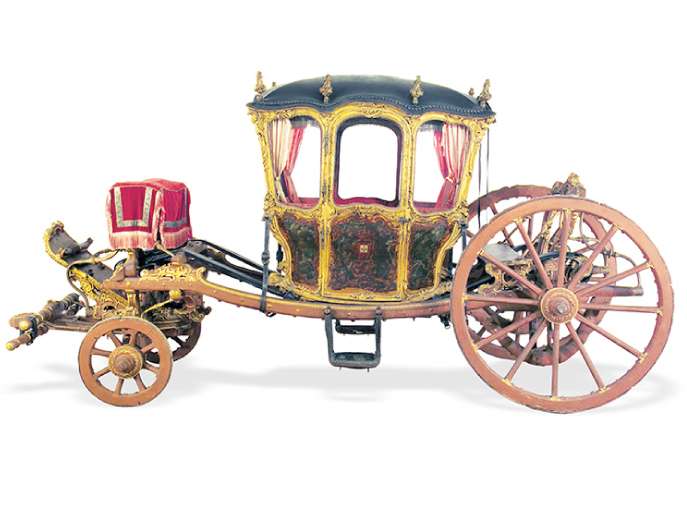 1 – The body, gold, displays the Portuguese Royal Coat of Arms and is decorated with landscapes and architectural and fanciful motifs.
2 – The curtains are crimson velvet.
3 – The wheels are in woodwork and the knobs, apparel and buckles are in engraved bronze.
4 – The stirrups are in tacked leather.
5 – In the interior, the crimson velvet hood is embellished in a gilt silver trim with shell shaped elements.