Religious ceremonial vehicle having a glass shrine case, ordered by King João V around 1740 to transport the statue of the Virgin Mary in the Procession of Our Lady of Cabo Espichel. Worship of Our Lady of Cabo dates back to the 16th century, but the ceremonies became more noteworthy when the Royal Family began attending in 1707.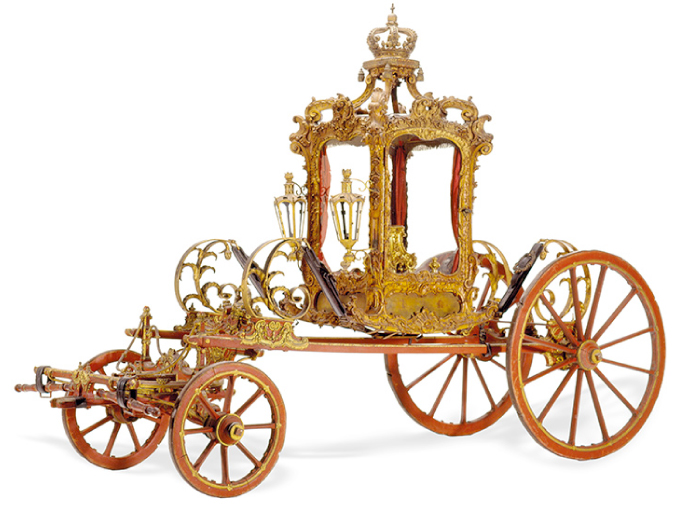 1 – Featuring the royal crown on the hood.
2 – The panels are decorated with images that allude to the attributes of the Virgin Mary, such as the Sun and Moon, a house and lighthouse, a pole covered in flowers, a star and a mirror.
3 – The middle of the front drophead displays a high standing eagle which symbolizes Kindness.
4 – The body's suspension springs have unique plant motifs.
5 – Inside, the statue was placed on a pedestal and held in place with an iron spigot.