Religious ceremonial vehicle, with a glass shrine case built to transport the statue of the Virgin Mary in the Procession of Our Lady of Cabo Espichel.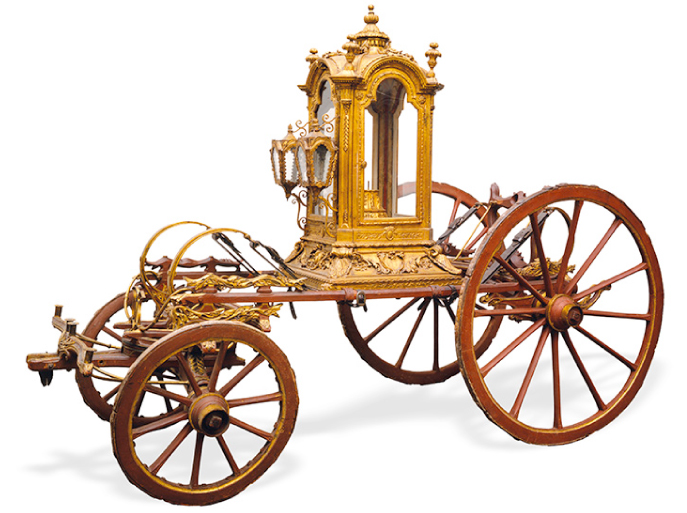 1 – The body is decorated in gilt woodwork.
2 – It has two lanterns.
3 – The interior is upholstered in polychrome silk with velvet hems. Of special note is the medallion with the monogram A.M. (Avé Maria – Hail Mary) on the hood.