Ceremonial vehicle, built for the Patriarchs of Lisbon.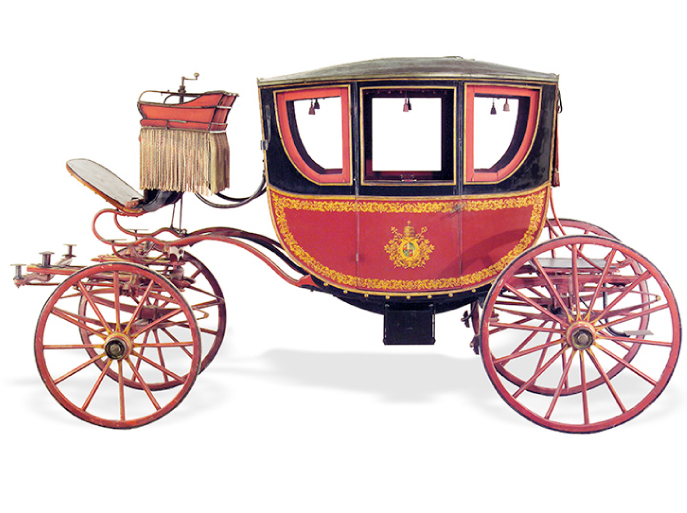 1 – The body's lower panels are painted red with a frame of gold flowers.
2 – The doors bear the Prelatic Coat of Arms of D. Manuel Bento Rodrigues.
3 – The wheels are comprised of elliptical springs.
4 – The stirrup unfolds.
5 – The coachman's seat, raised at roof level, is covered and trimmed with gold fringe.
6 – Crank brake.