Ceremonial vehicle which belonged to the first Bishop of Bragança.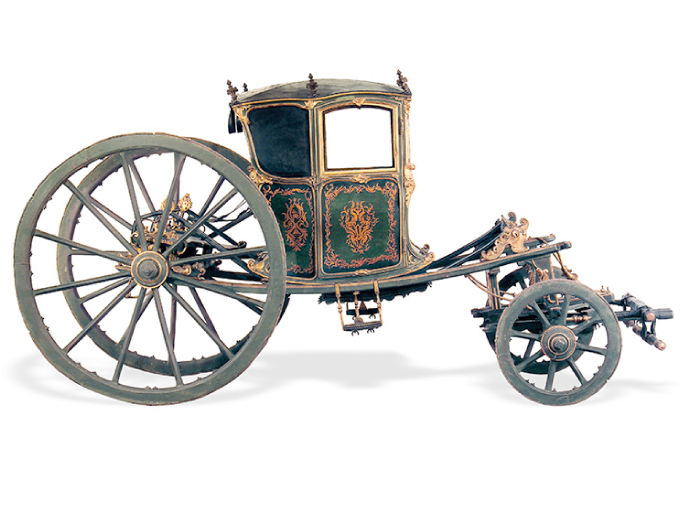 1 – It is a small light vehicle for two people with a hatchet system for adjusting the suspension straps.
2 -The body, dark green, is decorated in floral motifs in the D. João V period style, and has the Coat of Arms of D. Miguel António de Lima Barreto de Menezes, first Bishop of Bragança painted on it.