Belonged to the church of Madalena, in Lisbon, it was used to transport the ill.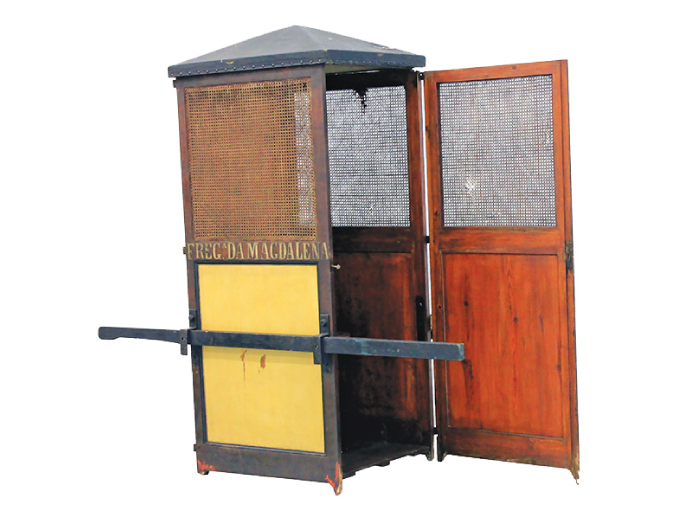 1 – The body is for one passenger.
2 – It is made of wood and inset wicker.
3 – The hood folds back.
4 – The words "Freg. da Magdalena" are inscribed in gold letters.