Ceremonial vehicle ordered in London for King João VI, by the Count of Póvoa, whom at that time was the Minister of the Treasury. The carriage has undergone adjustments for the crowning of King Carlos and was used for the last time in 1957 during Queen Elizabeth II's visit to Portugal.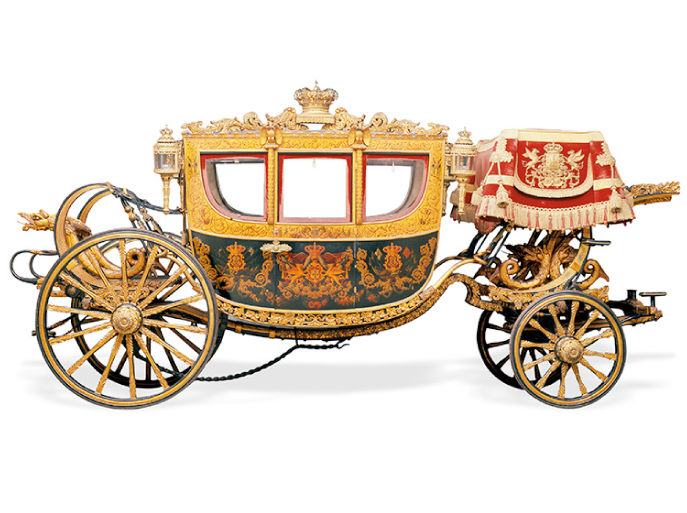 1 – The empire style state carriage has a new system for attaching the body, suspended by short straps to steel C-shaped springs.
2 – The coachman's seat is raised to hood level and the four lanterns allow for safer driving with improved visibility.
3 – The body is access by a footstep that unfolds, and is decorated with columns covered in laurel leaves, topped by small eagles.
4 – Access to the body is made using an unfolding stirrup.
5 – The hood trimmed with the royal crown.
6 – The panels display the Royal Coat of Arms surrounded by winged dragons, symbol of the House of Bragança. The monograms of King Carlos were painted on the carriage on the occasion of his coronation.
7 – The interior is upholstered in padded white silk capitonné.