Ceremonial vehicle. Ordered for the Royal House of Portugal. Builder: J.R. Pearce.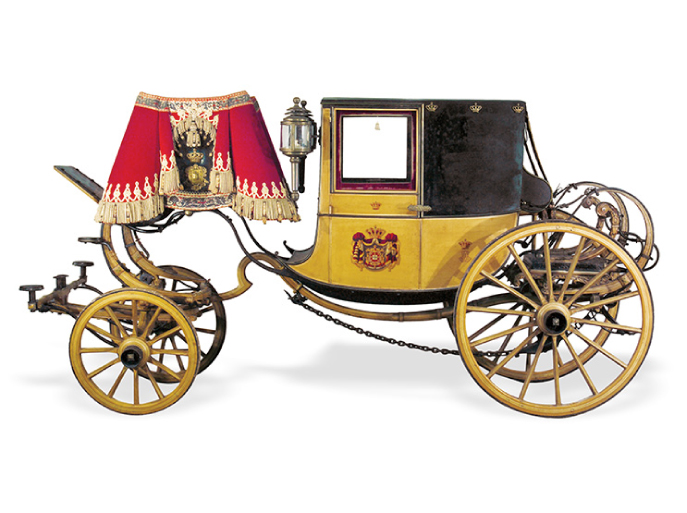 1 – The body, yellow, with two seats, has two lanterns at the front.
2 – The body is suspended on C-shaped springs.
3 – The panels display the monogram of Queen Maria II – MR (Maria Regina) and on the doors and upper panels, the Royal Coat of Arms.
4 – The front wheels have pincer springs.
5 – Felt with finery and the monogram of Queen Maria II in gold metal, is raised to hood
6 – The interior is upholstered pearl silk capitonné and the windows have roll down blinds.
AND DID YOU KNOW…
Underneath the seat is a box for accessories.
7 – On the upper rear panel is an embellished box to transport weapons.