Ceremonial vehicle belonging to the Count of Galveias.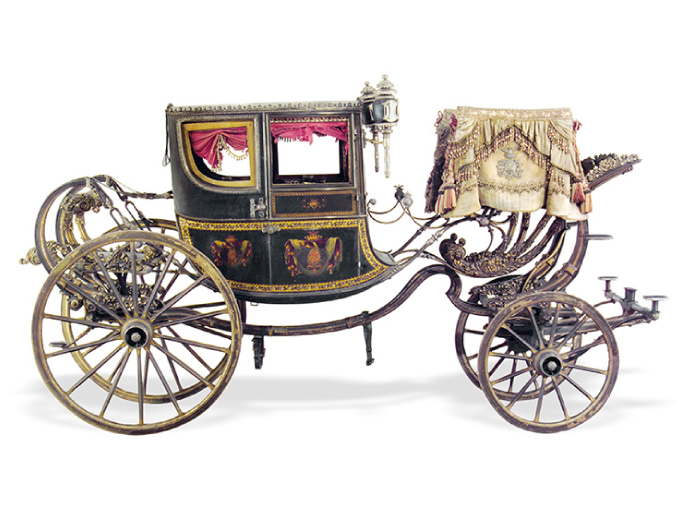 1 – The body seats two.
2 – The body, black,is decorated with a gold Empire style frieze and displays a painting of the Count's Coat of Arms on it.
3 – All of the embellishments on the hood, body and wheels, buckles, hoops, handles, lanterns and other accessories are made of silver, as are the medallions on the coachman's pillow.