Half bodied ceremonial vehicle with two seats belonging to Joaquim da Costa Bandeira (1796-1856) 1st Viscount of Porto-Covo da Bandeira.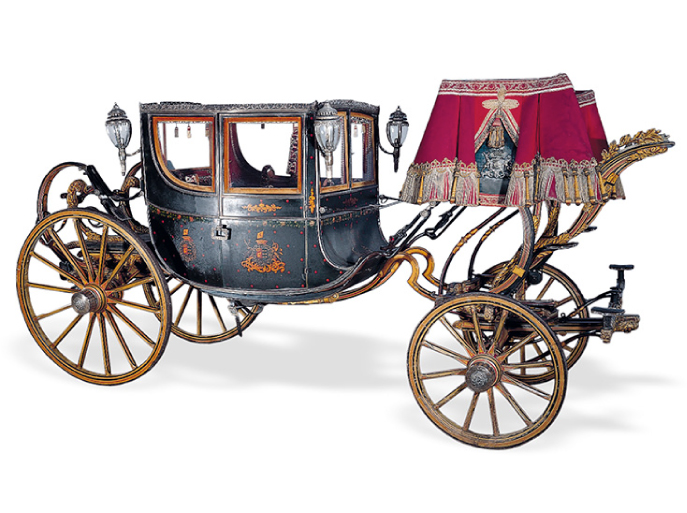 1 – The "coupé" type body has as the main decorative motif the Viscount's Coat of Arms painted on black background.
2 – A silver frieze trims the body alongside the hood.
3 – Four silver lanterns.
4 – The interior is lined in a wool material with embroidered decorative embellishments in red and blue, demonstrating the importance the English placed on not using any imported materials.
5 – The coachman's seat is raised to hood level, allowing for greater visibility.